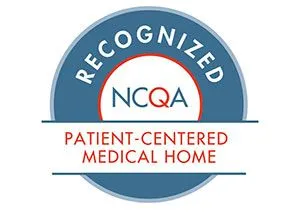 Mt. Airy Pediatrics, PC is proud to announce that we have been recognized as a Level 3 Patient Centered Medical Home by the NCQA! This is the highest achievement that is available to primary care practices. This award was given in recognition of our efforts to integrate and coordinate care between specialists, mental health and dental providers, hospitals, emergency rooms and your child's school.
Please continue reading on this page for more information and additional resources for you and your family.
What is the NCQA?
The National Committee for Quality Assurance is a private, 501(c)(3) not-for-profit organization dedicated to improving health care quality. Since its founding in 1990, NCQA has been a central figure in driving improvement throughout the health care system, helping to elevate the issue of health care quality to the top of the national agenda. Find more information about NCQA here.
What is a Patient Centered Medical Home?
A medical home is an approach to providing comprehensive primary care that facilitates partnerships between patients, clinicians, medical staff, and families. A medical home extends beyond the four walls of a clinical practice. It includes specialty care, educational services, family support and more.
With this goal in mind, we will request that you help us obtain information from all of these sources when appropriate. Children with chronic conditions will need to be seen on a regular basis to manage their conditions optimally. We consider parents and extended family members as our partners in providing care to your child and will help you with medical, behavioral, educational and mental health issues, as well as offering guidance in parenting.